Falken ZIEX ZE310 ECORUN 205/55 R16 91V Ecorun BLK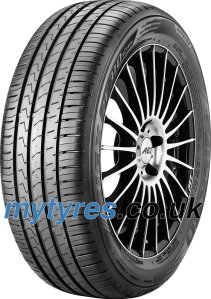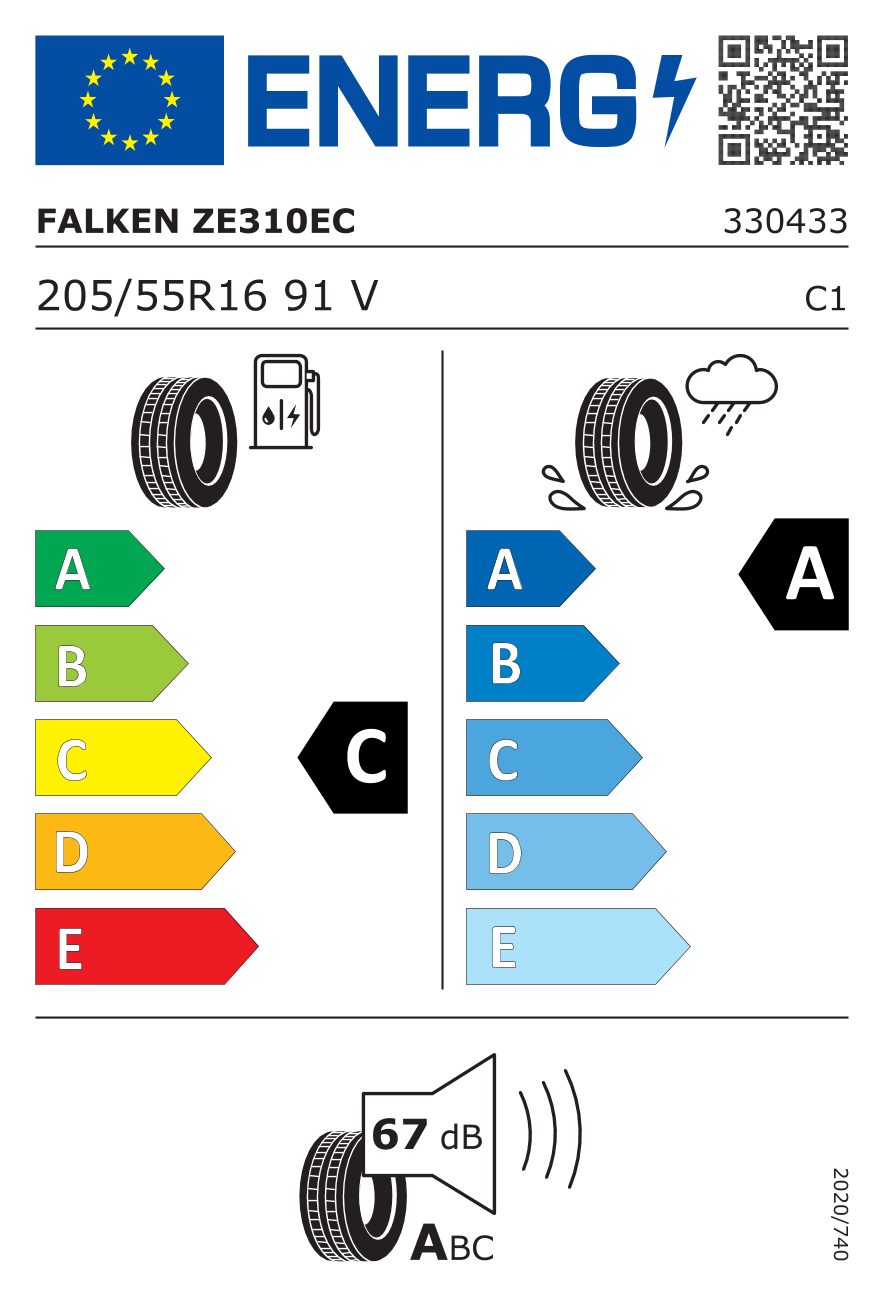 Please note: Prices apply to tyres without rim. Depending on the tyres dimension, the tread pattern may vary.

Falken
ZIEX ZE310 ECORUN
205/55 R16 91V Ecorun BLK
Tyre size
205/55 R16 91V Ecorun BLK
Change
Type of Tyre
Summer tyres
Test results:
| | |
| --- | --- |
| ACE Auto Club Europa | |
| ARBÖ | |
recommended retail price
*
&nbsp £ 97.40
only
£ 64.39
Reasons for mytyres.co.uk
Over 2,100 fitting station partners

ZIEX
|

ZE310 ECORUN

The latest generation of our summer high-performance model line. Featuring an innovative new compound, designed to improve safety and enhance driver confidence.
PERFORMANCE ADVANTAGES
| | |
| --- | --- |
| | Dry Performance |
| | Wet Performance |
| | Comfort |
| | Tread Life |
| | Fuel Efficiency |
| | Low Noise |
FEATURES AND BENEFITS
Excellent traction and grip on wet and dry roads, with enhanced wear performance
Enhanced resistance against aquaplaning
Shorter braking distances
Improved wear life
Further improved noise reduction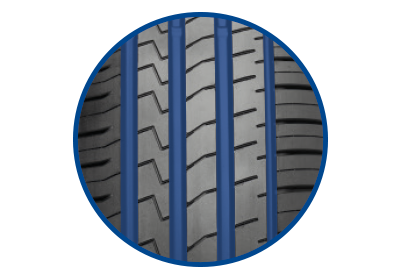 VARIABLE HIGH PERFORMANCE PROFILE
PRODUCT FEATURE:
3-groove design for 195 mm width tyres and smaller
4-groove design for 205 mm width tyres and larger
FUNCTION:
Enhanced profile stiffness and increased tyre footprint
Improved water evacuation
BENEFIT:
Improved wet performance to avoid aquaplaning
Increased traction steering response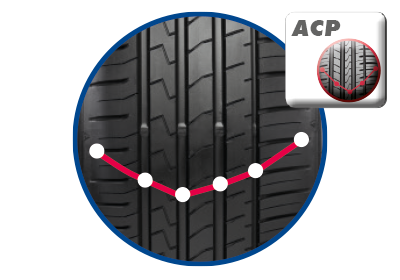 ACP "ADAPTIVE CONSTANT PRESSURE" TREAD DESIGN
PRODUCT FEATURE:
Intelligently designed tread pattern that adapts to all situations in order to maximise surface area
FUNCTION:
Consistent expanded contact area for increased adhesion
BENEFIT:
High levels of directional stability, enhanced all-round grip, with the added benefit of even wear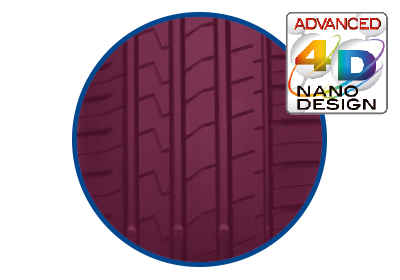 THE LATEST IN RESEARCH AND DEVELOPMENT
PRODUCT FEATURE:
Forward-looking research and simulation program
FUNCTION:
Nano-scale compound optimisation
BENEFIT:
Excellent traction and grip on wet and dry roads with improved wear life
TECHNOLOGY HIGHLIGHTS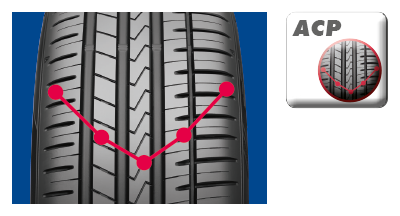 ADAPTIVE CONSTANT PRESSURE – FOR A MORE UNIFORM PRESSURE DISTRIBUTION
This new tread concept enables the tyre footprint structure to be perfected.
Even distribution of pressure throughout the contact patch.
Optimised tyre-road footprint enhances grip and driving dynamics.
Increased braking performance and directional stability.
Even wear pattern.
---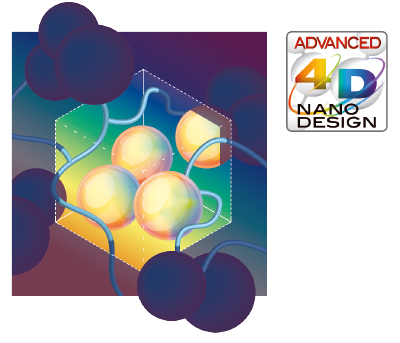 ADVANCED 4D-NANO DESIGN
Low rolling resistance, outstanding safety and durability are the three main requirements that car tyres need to fulfil, both today and in the future. To drive progress in this area, the scientists and engineers at Sumitomo Rubber Industries Ltd. conducted pioneering research into the molecular structure of tyres, using particle accelerators and advanced simulation computers. They succeeded in simulating and controlling the molecular structure of rubber compounds used for tyres at nano level; for example, they analysed where and how superfluous heat was generated in the tyre and how this development could be minimised. Heat means loss of energy for the tyre, and thus rolling resistance – which is ultimately responsible for fuel consumption. Advanced 4D-Nano Design technology is the result of these advanced findings in molecular structures. It enables savings in fuel consumption of up to five per cent to be achieved compared to conventional tyre models, and significantly improves the tyre's performance in wet conditions.
---

ECORUN TECHNOLOGY
Falken tyres with the ECORUN label feature reduced rolling resistance. By reducing energy loss through friction, they save on fuel consumption – good for the environment, and good for your budget.
Business Reviews
Profile:ZIEX ZE310 ECORUN
| Review Date | Test Facility | Dimensions | Review Text | Review Rating | Seal |
| --- | --- | --- | --- | --- | --- |
| 03/2019 | ACE Auto Club Europa | 205/55 R16 91V Ecorun BLK | Recommendable | | |
| 03/2019 | ARBÖ | 205/55 R16 91V Ecorun BLK | Satisfactory | | |
* List prices, when available, provide a net basis for calculating sales prices between tyre manufacturers and their distributors. In no event are they selling prices that are paid or customarily paid.
**Prices include VAT and delivery within mainland UK (excl. Scottish Highlands).