Our most popular rims
Suitable for VW, Audi, BMW, Mercedes, Skoda.
ALUTEC Freeze
6.5 x 16ET 50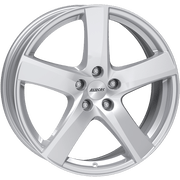 ALUTEC Grip
6 x 15ET 38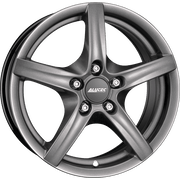 RIAL Lugano
7.5 x 17ET 47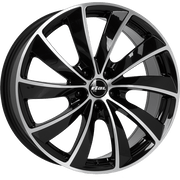 DEZENT TZ dark
6.5 x 16ET 50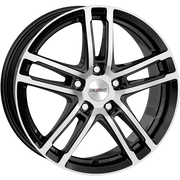 DEZENT TD
6.5 x 15ET 42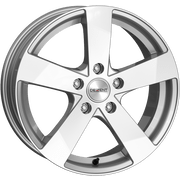 Alloy wheels with summer tyres – for safe driving during those hot summer days
Summer is the season when we are supposed to show off our cars and their shine as we're driving on the road. Regardless of how fancy it looks, every 4x4 will lose its beauty if the rims aren't up to par. A car is described by its wheels just as a man is described by its shoes. It's no surprise that many of us opt for an alloy wheel and tyre package for the summer. A combination of sleekly-designed alloy wheels and high-quality tyres is one of the easiest ways to improve your car's look and increase its value. Order yours on mytyres.co.uk today and benefit from our outstanding offers. The sheer number of tyre manufacturers on the market means that designing a wheel-and-tyre combo is a time-consuming process. We'll help you out by filtering our selection to show you only those products that are legally approved for use with your vehicle: size, offset and bolt pattern all play a decisive role.
       
Take your pick of shapes and colours
The advantage of alloy is that, as opposed to steel, it's more malleable. As a result, it will be much easier for you to find some unique packages for your car, regardless if it's for summer or winter. The right set of alloy rims will make your car look fabulous and luxurious, taking the spotlight on the street no matter where you go. Choose from a huge range of five-spoke and V-spoke alloy wheel and tyre sets for summer - and from an ever greater choice of colours, too. Browse through our complete selection of wheels and make your pick of summer tyres today. We'll assemble, balance and deliver it to you right away.