Toyo Observe G3 Ice 175/70 R13 82T , studdable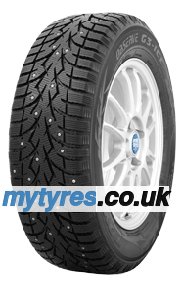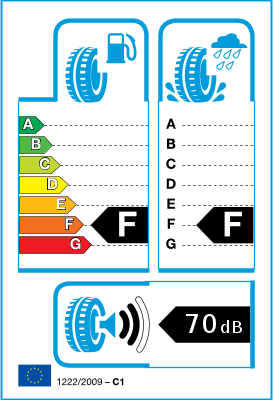 Please note: Prices apply to tyres without rim. Depending on the tyres dimension, the tread pattern may vary.
Toyo
Observe G3 Ice
175/70 R13 82T , studdable
at the moment, this product is not in stock
Reasons for mytyres.co.uk
Over 2,100 fitting station partners
Studdable Passenger/Light Truck Winter Tire
Designed for tough winter conditions, the Observe G3-Ice combines excellent performance with driving comfort. For areas that experience severe winters, this tire can be studded for added traction on ice and compacted snow. Optimized stud hole placement delivers better traction and a quieter ride with fewer studs. Observe G3-Ice shown with winter studs. Pinned to accept TSMI #11 stud.
Observe G3-Ice is a studable winter tire designed for optimum traction and braking on ice and snow. Consistent performance throughout the tire's life makes it ideal for use in extreme winter weather conditions. Excellent in the most extreme weather conditions, Observe G3-Ice has a directional tread pattern to provide the best possible lateral road holding, even in the most difficult conditions. An optimised stud hole design offers exceptional stud retention and improved acoustic comfort.
Stud Distribution
Circumferential Stud Distribution increased to 20 lines
Excellent ice performance from optimised stud distribution throughout tread section
STRO
Fully complies with latest Scandinavian Tire +amp, Rim Organisation regulation, reducing stud density to a maximum of 50pcs/m2 from 1st July,2013
Walnut Shell Microbits
Microbits dig in and bite into hard ice surfaces to provide superior grip
Environmently friendly natural material
Gear shaped edge of stud hole
Edge effect on ice +amp, snow surface provides added grip
Saw Tooth Edge Block
Saw tooth edge grabs onto surface snow for extra traction
New Softer, High-Silica Compound
Ensures tread blocks remain flexible in lower temperatures
Enhances wet braking and handling even in lower temperatures
Optimized Stud Hole Placement
Improves road contact and traction with fewer studs
Reduces noise, resulting in a quieter ride
Large U-Shaped Tread Blocks with Saw-Tooth Edge
Grab onto the snow for better traction and braking
Gear Edge Design at Stud Hole
Provides better traction during cornering and braking
Microbit Technology
Improves traction as ground walnut shells dig and bite into the snow and ice
Environmentally-friendly natural material
High Density 3D Multi-Wave Sipes
Increases tread block rigidity for better ice traction
Reduces irregular wear, resulting in a more comfortable ride
Improves traction on ice and compact snow during cornering, braking and acceleration
*Prices include VAT and delivery within mainland UK (excl. Scottish Highlands).