Nexen N blue HD Plus 175/65 R14 82H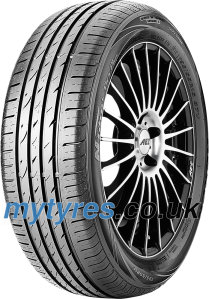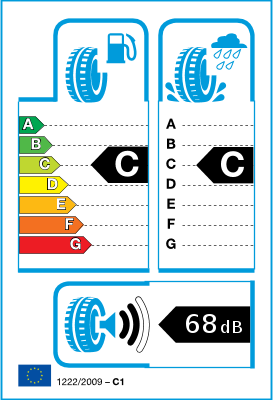 Please note: Prices apply to tyres without rim. Depending on the tyres dimension, the tread pattern may vary.

Nexen
N blue HD Plus
175/65 R14 82H
Stock Level
at the moment, this product is not in stock
Type of Tyre
Summer tyres
at the moment, this product is not in stock
Reasons for mytyres.co.uk
Over 2,100 fitting station partners
Get Closer to Nature More Safely on N'blue HD Plus
Do you have your own way of releasing stress? Some people go up a mountain and shout while others listen to music or confide in their friends. You may want to go on a drive to ease your stress if you are a Nexen Tire fan. A drive for its own sake when you are down or just feeling gloomy will put you in a much better mood. To better help you with your drive for a change of mood or a release of stress, Nexen Tire has launched a new, exciting product: N'blue HD Plus, an upgraded version of N'blue HD with better performance and improved features that are the product of extensive investment in R&D.
Key Performance
Utmost Handling Performance
Efficient water drainage: Computer simulated four circumferential grooves and slightly curved lateral grooves effectively evacuate water and resist hydroplaning.
Outstanding straight driving stability: Continuous 3 center ribs help directional driving stability at a high speed.
Maximized Wet Performance
Jointless Bead Wire & High Hardness Bead Filler: Improve high speed stability and deliver better handling and steering response.
Maximized Wet Grip Compound: By applying the latest silica & advanced materials compounding technology, Maximized wet grip and higher fuel efficiency are secured at same time.
Reduced Rolling Resistance
High performance cornering: Solid shoulder rib facilitates precise cornering and keeps in tune with every corner by distributing forces.
Excellent driving stability in wet roads: Lateral grooves achieved by effective drainage enhance driving stability in wet roads.
Optimized Best Contour System (OBCS)
High Tensile Steel Belts: Enhance braking function with optimized grip pressure and stress dispersion by OBCS technology.
Optimized Carcass Contour System (OCCS)
High Modulus Carcass: Minimizes tire deformation and helps maintain the tire's shape to enhance driving stability with OCCS technology.
Put differently, based on the EU Labeling standard for easier comparison, the tire has better wet grip, rolling resistance and noise performance. With improved stability on wet roads, the N'blue HD Plus received many 'A's in wet braking, the highest level under the EU Labeling standard.Its wet grip, one aspect of a tire highly regarded in Europe, has also been improved, as 18 out of its 44 categories previously rated B received A. In addition, 16 categories in rolling resistance and 15 categories in noise were rated higher, allowing the tire to provide a higher level of silence and better ride. Its fuel efficiency is higher now, with 5 percent more mileage compared to its predecessor. Nexen Tire is committed to delivering higher quality and performance to customers through continued improvement and sustained investment in R&D.
*Prices include VAT and delivery within mainland UK (excl. Scottish Highlands).