Nankang HA858 8.5 R17.5 121/120L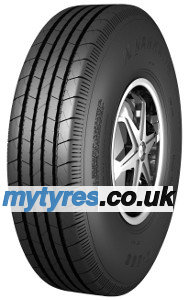 Please note: Prices apply to tyres without rim. Depending on the tyres dimension, the tread pattern may vary.

Nankang
HA858
8.5 R17.5 121/120L
Type of Tyre
Summer tyres
Reasons for mytyres.co.uk
Over 2,100 fitting station partners
The full-axis tire that is suitable for expressway and general pavement. With design of four straight grooves that can strengthen the draining function for tier and further improve the maneuverability on wet field. Reinforced structure design that can enhance the durability and safety of tier, as well as provide excellent maneuverability. With design of multi-angle furrow bank together with gravel-block strip at bottom of the flute that can effectively minimize the probability of gravels being stuck in, then further protect the tread and lengthen the service life of tire, as well as reduce the maintenance cost.
*Prices include VAT and delivery within mainland UK (excl. Scottish Highlands).