Michelin Agilis Camping 215/70 R15CP 109Q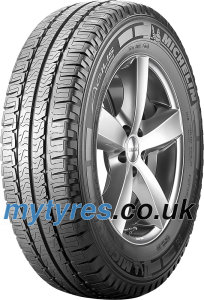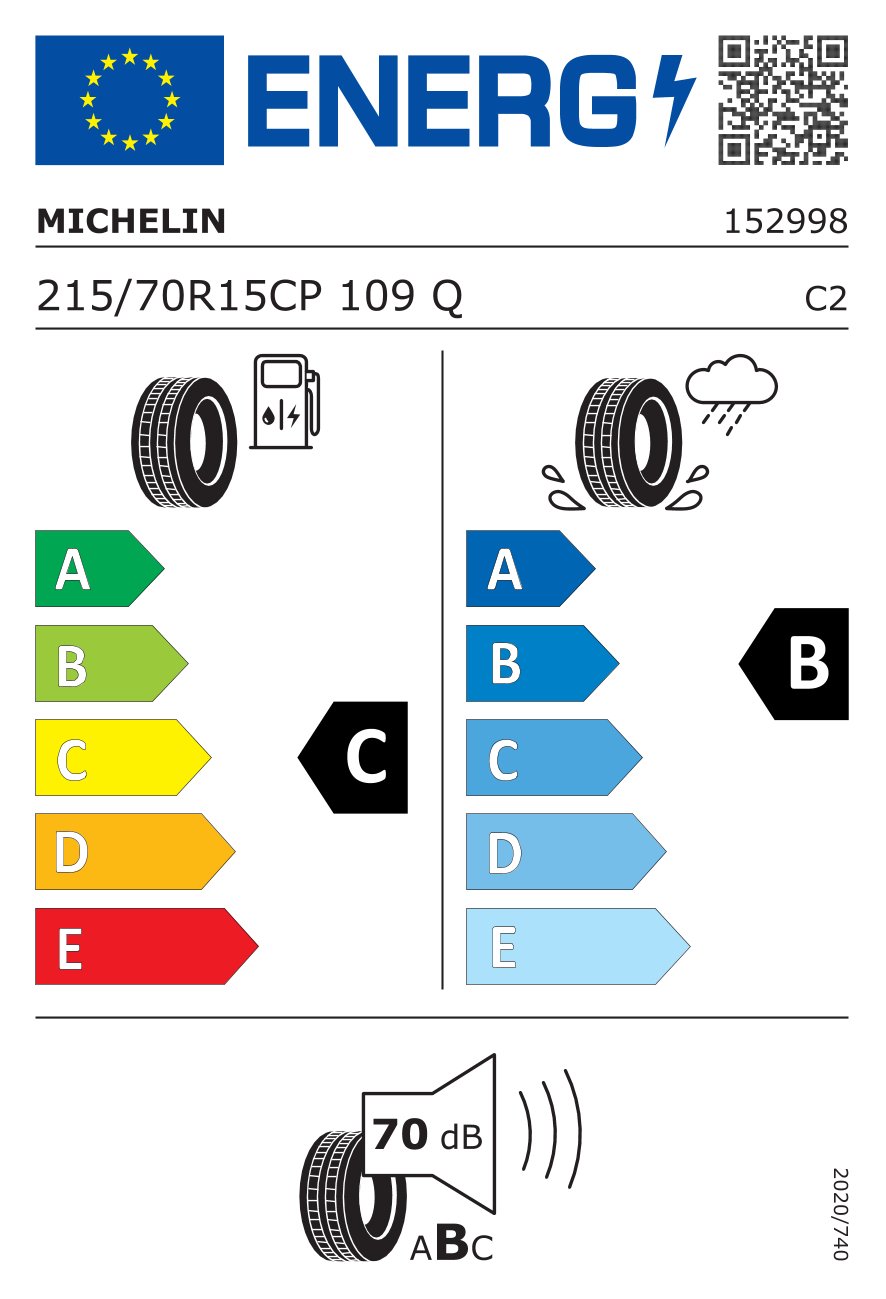 Please note: Prices apply to tyres without rim. Depending on the tyres dimension, the tread pattern may vary.

Michelin
Agilis Camping
215/70 R15CP 109Q
Stock Level
at the moment, this product is not in stock
Type of Tyre
Summer tyres
European Production
at the moment, this product is not in stock
Reasons for mytyres.co.uk
Over 2,100 fitting station partners
Michelin Agilis Camping
P

roduct Benefits

:
Long life
Robustness
Versatility (M+S marked)
Technology:
Design and technology derived from the new MICHELIN Agilis van tyre range.
A reinforced construction using two casing plies enables the use of higher inflation pressures.
A tread pattern with 30%* more sipes and 20%* more grooves, combined with a rubber compound capable of operating over a wide temperature range, provides sufficient grip for occasional use in difficult conditions.
Michelin has launched the new Agilis Camping tyre – currently the only motorcaravan tyre on the market with an M+S marking – as part of the new Michelin Agilis range for medium and heavy vans.
The Michelin Agilis Camping provides motorcaravan drivers with the same benefits as the Agilis van range: long tread life, enhanced safety performance and reduced fuel consumption. Reduced fuel consumption means reduced CO2 emissions which, when coupled with 20% more mileage than its predecessor means this is one of the greenest tyres available to those who enjoy the great outdoors.

The tyre's three other main features are longevity, robustness and versatility.

It owes its longevity to the Durable Contact Patch, derived from the new Michelin Agilis which enables a useful life that extends over several seasons. Developed initially for truck tyres, Durable Contact Patch technology increases tyre life by optimising the tyre's footprint.

The tyre's robustness results from its reinforced, dual-casing architecture that allows for higher tyre pressure, and protected sidewalls. Each sidewall features eight protective shields that increase curb impact resistance.

Its versatility comes from the tread pattern and the rubber compound. The tread includes 30% more sipes and a 20% higher void ratio than the Michelin Agilis van tyres. The rubber compound delivers superior performance in a wide range of temperature conditions, ensuring optimal grip when occasionally used in mud or snow, on dirt tracks or in other difficult driving conditions. These rubber compounds also maintain superior grip, even when worn, and reduce wet braking distances by 3m compared to its predecessor.

The European motorcaravan market is very dynamic, with an 8% growth of sales in 2006. Moreover, between 1995 and 2005 the yearly growth of sales in the motorcaravan market was more than 9.5%, Michelin has now produced a tyre that is set to satisfy this growing market.

All sizes in the Michelin Agilis Camping range display the CP marking, indicating that they are certified for use on motorcaravans. This CP marking is provided by ETRTO (European Tyre and Rim Technical Organization) and it is specifically created for tyres capable of resisting occasionally severe driving conditions. The reinforced design of this tyre allows higher tyre pressure than the standard van tyre of the same size: 5.5 bar on the rear drive axlle.
Legal mentions:
* Compared with MICHELIN Agilis.
The tyre pressures given are purely indicative. Please refer to your vehicle manufacturer for recommended tyre pressures. These are sometimes found on a sticker on the inside of the front door or fuel filler cap of your  vehicle. The documents and information contained on www.michelin.co.uk are supplied 'as is' and without expressed or implied guarantee. Michelin reserves the right to modify or alter the content on this site without prior notice.
*Prices include VAT and delivery within mainland UK (excl. Scottish Highlands).