Dunlop Sport Maxx RT 305/25 ZR20 (97Y) XL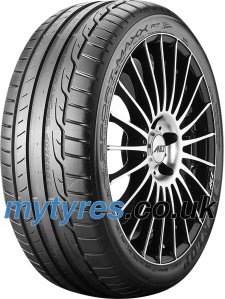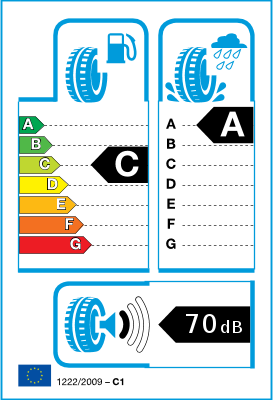 Please note: Prices apply to tyres without rim. Depending on the tyres dimension, the tread pattern may vary.

Dunlop
Sport Maxx RT
305/25 ZR20 (97Y) XL
Stock Level
at the moment, this product is not in stock
Type of Tyre
Summer tyres
Speed Index
Approved
up to over 186 mph
at the moment, this product is not in stock
Reasons for mytyres.co.uk
Over 2,100 fitting station partners
Motorsports grip and braking for a dynamic driving experience
The Dunlop Sport Maxx RT delivers motorsports grip and braking performance for a dynamic driving experience.
Exceptional grip on wet and dry
Enhanced cornering control
Shorter braking at motorway speeds
Fuel efficient design
Advantages:
Excellent wet grip
Shorter braking distances
Ideal for sporty driving
Shorter braking distances. Dunlop's innovative Short Braking blocks help to ensure shorter braking distances when travelling at speed. Designed for high performance driving, these extra stiff blocks increase road contact under braking force.
Exceptional grip. The SportMaxx RT delivers superb wet and dry grip thanks to adaptive compound technology. Motorsports derived polymers adapt to the textures of the road surface, maximising road contact and increasing grip.
Enhanced cornering control. Enjoy stable high speed handling with smooth transitions from straight to curve. Massive outer shoulder blocks help to enhance stability and handling when cornering.
Fuel efficient design. The SportMaxx RT employs a lightweight construction to reduce rolling resistance - lowering fuel consumption and CO2 emissions.
Tyre description:

Motorsports grip and braking for a dynamic driving experience:  Exceptional grip on wet and dry, enhanced cornering control, shorter braking at motorway speeds and fuel-efficient design. The SportMaxx RT introduces new technologies derived from motorsport like the adaptive compound to provide a tyre that is a champion in grip and braking. Its grip on dry roads will outclass any rival.
Technology (Features):
Adaptive compound for a 'racing' grip and improved braking performances
Massive outer shoulder block for increased stability and better handling when cornering
New 'power braking' blocks for a shorter braking distance especially at high speed
Low Weight Construction, for improved Rolling Resistance performances
Consumer benefits:
Great steering response at high speeds
Ultimate grip in wet conditions
Excellent acceleration and braking performance
Very good control on dry and wet surfaces
Specific bead seat system. Strengthens the link between tyre and rim for a more precise driving experience. Like the grip between your hand and the steering wheel, the Specific Bead Seat System enhances control and conveys outstanding road feedback. Benefits Enhanced road feedback; greater stability and precision.
Adaptive Compound. A compound technology that uses motorsports derived polymers to adapt to the texture of the road surface. With enhanced contact at the micro level, overall tyre to road contact is increased.Benefits Superior grip and braking performance.
Power Braking Blocks. High stiffness blocks that maintain rigidity when braking force is applied. The increased stiffness helps to ensure optimal road contact when braking at high speeds.Benefits Shorter braking distances, especially at high speeds.
Silica-Plus Compound. A motorsport derived tread compound that delivers high levels of grip, particularly on wet roads and in low temperatures.Benefits Superb braking and acceleration performance; high grip in wet and cold-weather conditions; low wear and tear.
Jointless Belt (JLB). A Hybrid Overlay Technology that reduces circumferential deformations at high speeds.Benefits Superior high speed stability Maximum Flange Shield (MFS). A rim flange protection system. MFS employs a profile of rubber that runs around the circumference of the tyre above the wheel flange. This creates a protective buffer zone.* Benefits Protects expensive alloy wheels from kerbing.* Only available in select sizes.
Asymmetric Tread Design. Asymmetric tread design provides improved handling and aquaplaning resistance. The continuous center rib increases stability and precision. The asymmetric groove arrangement enhances grip on wet and dry surfaces.Benefits Improved performance on straight lines and around corners.
Flatter tread profile. The new generation of Dunlop tyres features a flatter tread profile with a 4-8% bigger contact patch, depending on size and type of tyre. A bigger contact patch delivers more stability and enhanced road feedback, allowing tires to respond quickly and precisely.Benefits Increased stability and steering precision; reduced heel and toe wear; excellent cornering stability and precision; superior dry grip.
Multi Radius Tread (MRT). MRT designs employ ten different radii and are therefore more precise. This results in highly effective pressure deployment on the road contact patch. The effect is smoother transitions from straight to corner, leading to more precise and progressive reactions.Benefits Significantly better control over the evolution of the footprint in all driving conditions; responsive wet and dry handling; increased cornering control.
Dual Silica Compound. This compound improves acceleration performance and promotes low wear and tear.Benefits Superb braking and acceleration performance.
Business Reviews
Profile:Sport Maxx RT
Review Date
Test Facility
Dimensions
Review Text
Review Rating
Seal
03/2014
GUTE FAHRT
305/25 ZR20 (97Y) XL
Highly recommended
Auch der Dunlop hat eine Werksfreigabe - die von Audi für den Q3. Was sich in harmonischen, präzisen Handlingeigenschaften mit sehr gutem Haftungsniveau zeigt. Gut ist der Komfortable Sport Maxx RT dazu beim Nassbremsen und in Sachen Rollwiderstand. Top ist aber auch die Aquaplaningvorsorge und das Bremsen auf trockenem Asphalt, Lastwechselreaktionen sind Ihm fremd. Dafür gibt es die GF-Empfehlung.
*Prices include VAT and delivery within mainland UK (excl. Scottish Highlands).