Bridgestone Turanza T001 235/55 R17 99W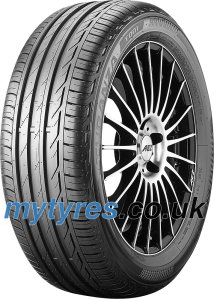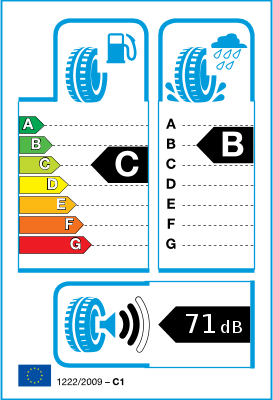 Please note: Prices apply to tyres without rim. Depending on the tyres dimension, the tread pattern may vary.

Bridgestone
Turanza T001
235/55 R17 99W
Stock Level
at the moment, this product is not in stock
Type of Tyre
Summer tyres
Test results:
| | |
| --- | --- |
| auto motor und sport | |
| AUTOStraßenverkehr | |
| auto motor und sport | |
at the moment, this product is not in stock
Reasons for mytyres.co.uk
Over 2,100 fitting station partners
Bridgestone Turanza T001
Advantages:
Best balance between handling and comfort
Low rolling resistance with minimal pattern noise
NanoPro-Tech™ compound
Tyre description:
The Turanza T001 tyre was developed with luxury touring in mind. Offering superior performance on the open road, the T001 features advanced noise reduction grooves to insulate against environmental noise while maintaining ride comfort. Combined with the revolutionary tread compound resulting in reduced rolling resistance, the enhanced design delivers better road contact, braking in wet and dry conditions and longer tyre life.
Business Reviews
Profile:Turanza T001
Review Date
Test Facility
Dimensions
Review Text
Review Rating
Seal
07/2014
auto motor und sport
235/55 R17 99W
Satisfactory
Stärken : Pluspunkte beim Trockenhandling durch direkte , fahraktive Auslegung . Schwächen : Gravierende Schwächen im Nassbremsen und ausgeprägte Lastwechselempfindlichkeit auf Nässe .
03/2013
AUTOStraßenverkehr
235/55 R17 99W
Recommendable
Stärke: Agil und präzise bei Trockenheit, top Aquaplaningverhalten, niedriges Abrollgeräusch.Schwäche: Maßiger Rollwiderstand, Bremsniveau nur Durchschnitt, bei Nässe Lastwechsel.
03/2013
auto motor und sport
235/55 R17 99W
Recommendable
Stärken:agil und präzise bei Trockenheittop Aquaplaning Verhaltenniedriges AbrollgeräuschSchwächen:Mäßiger RollwiderstandBremsniveau nur Durchschnittbei Nässe Lastwechsel
03/2013
GUTE FAHRT
235/55 R17 99W
Recommendable
Der T001 zeigt sich beim Handling problemlos beherschbar und sicher. Doch er schwächelt beim Nassbremsen, kommt über "befriedigend" nicht hinaus. Im Gegenzug sollte der Rollwiderstand gut sein, aber der Japaner landet hier nur auf den letzten Platz. Dies entspricht allerdings dem angegebenen Labelwert F. Gut ist dagegen die Aquaplaningvorsorge, dazu rollt der Pneu ruhig und komfortabel ab.
02/2012
ÖAMTC
235/55 R17 99W
Highly recommended
Vorteile:

sehr ausgewogener Reifen
Bestnote auf trockener Fahrbahn
gut bei Nässe

02/2012
TCS - Technik, Umwelt und Wirtschaft
235/55 R17 99W
Recommendable

Stärken:Sehr ausgewogener Reifen
Gut in allen sicherheitsrelevanten Disziplinen
Bestnote auf trockener Fahrbahn
*Prices include VAT and delivery within mainland UK (excl. Scottish Highlands).