READY FOR ALL SEASONS

VECTOR 4SEASONS GEN-3
We all know how unpredictable the British weather can be. However, unlike the need to change your footwear, the award-winning Vector 4Seasons Gen-3 gives you excellent dry, wet and snow performance all year round.
Goodyear gives you excellent performance in dry, wet and snow conditions all year round with the highest mileage within the All-Season tyre category*.
EXCELLENT AQUAPLANING PERFORMANCE
OUTSTANDING DRY HANDLING
CONFIDENT GRIP ON SNOW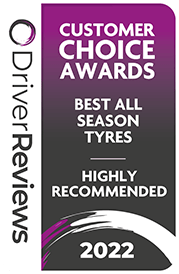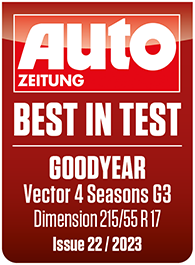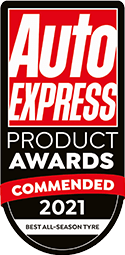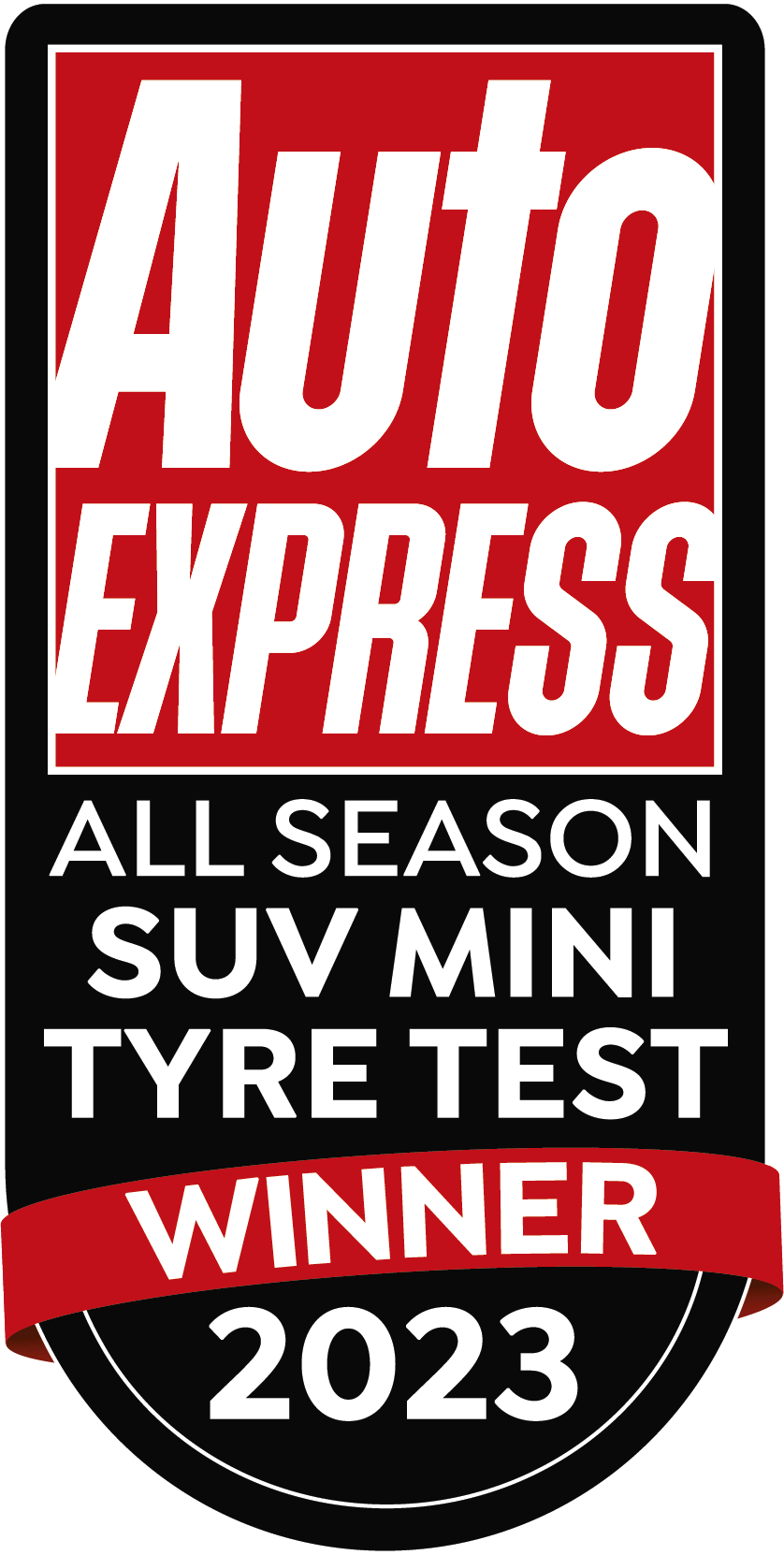 Auto Zeitung editors comment: "No other tire delivers such consistently strong performance without compromising. This makes the current Goodyear 4 Seasons a deserved test winner." (Quote translated from original German.)
BE READY FOR CHANGING SEASONS
Enjoy excellent performance in wet, dry and snow conditions with the Vector 4Seasons Gen-3.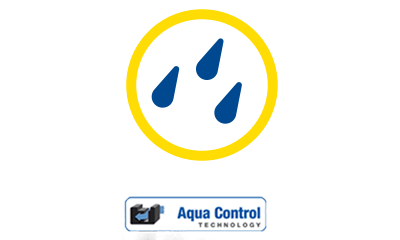 Excellent Aquaplaning Performance
Be rain ready with a tyre that ensures continuous water dispersion. Designed with deeper and wider grooves for better aquaplaning resistance.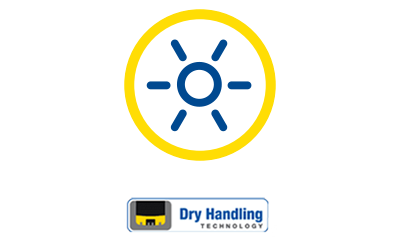 Outstanding Dry Handling
Be dry road ready through reduced deformation of the tyre during heavy manoeuvres through strong crown and shoulder blocks.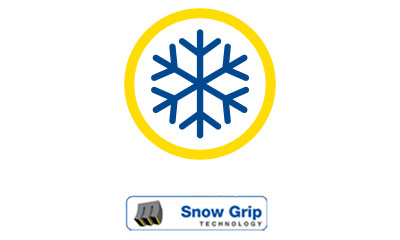 Confident Grip On Snow
Be winter ready with confident grip on snow through large amount of sipes at the centre of the tread. The sipes influence each other at their intersection, stimulating their opening for better grip.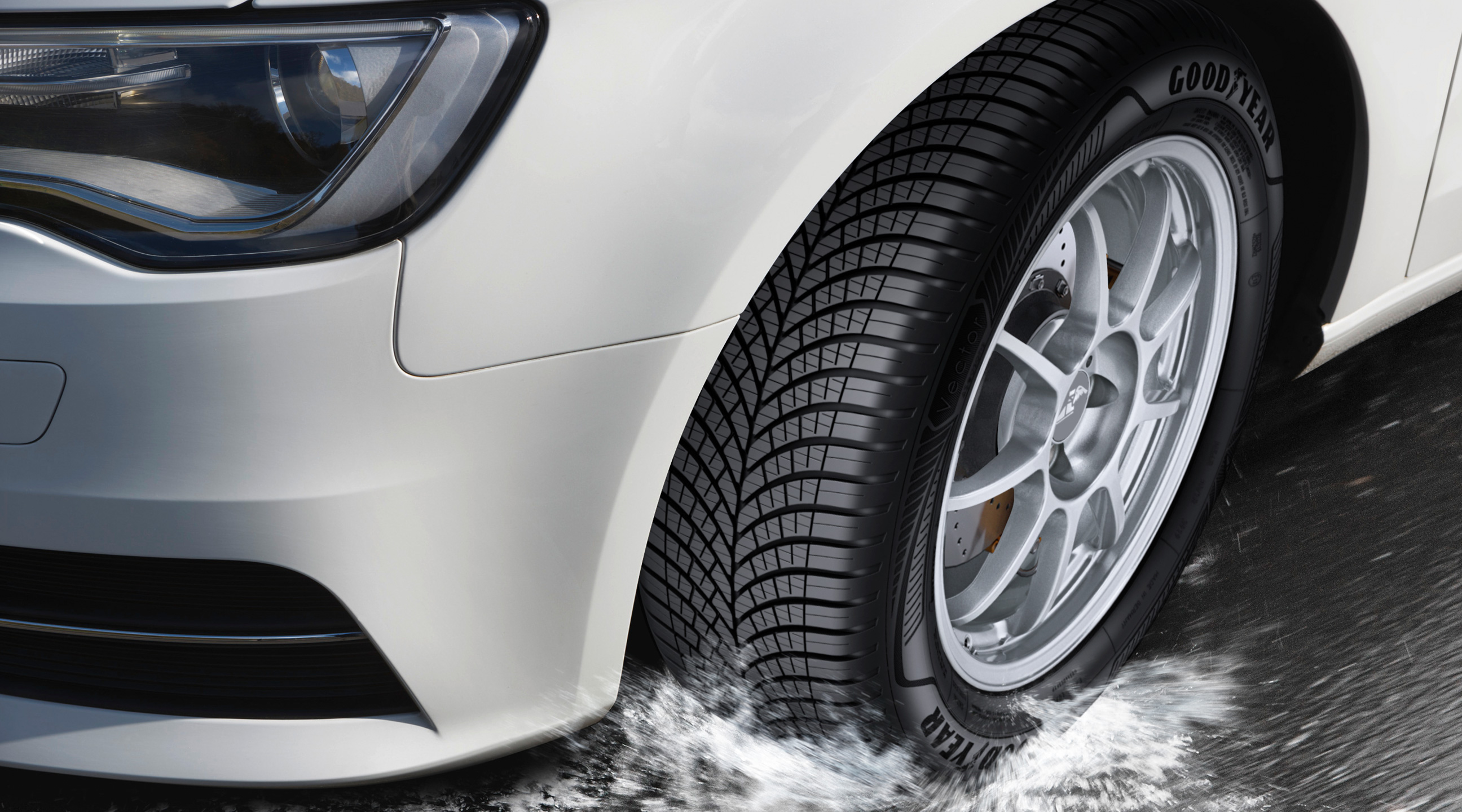 Disclaimer:
*2022, 2021 and 2020 Auto Bild test results showed that Goodyear Vector 4Seasons Gen-3 offers the highest mileage within the All-Season tires category compared to leading tire brands tested2 (Leading tire brands tested defined by Market Share across Europe).
Auto Bild issue 39-2021. Test car: BMW 3-series. Test size: 225/50R17. Brands tested: Goodyear, Continental, Hankook, Vredestein, Falken, Nokian, Michelin, Maxxis, Bridgestone, Dunlop, Viking, Kumho, Firestone, Pirelli, Nexen, Giti. 16 brands published in the test.
Auto Bild: Test winner with convincing performance in all weather conditions, dynamic handling, short wet braking distances, very good aquaplaning reserves, high mileage, good price-performance ratio.
Auto Bild issue 39-2020. Test car: Volkswagen Golf VIII. Test size: 205/55R16 91V. Brands tested: Goodyear, Vredestein, Continental, Michelin, Falken, Firestone, Hankook, Kleber, BF Goodrich, Bridgestone, Nexen, Pirelli, Kumho, Maxxis. 14 brands published in the test.
Auto Bild: New Allseason tire with convincing performance under all weather conditions. Dynamic handling on snow, in wet and dry. Very good winter performance, high mileage.